By: Katie Murray, M.A., Outreach Specialist & Grant Project Manager, Michigan State University
Type 1 diabetes is a complicated disease. What works perfectly well for managing your blood sugars one day, may not work as well the next day. There are so many factors that play into the outcomes of blood sugar numbers: stress, eating, exercise, hormones, sleep, and on and on. People with type 1 diabetes often test their blood sugar six or more times per day to cope with these factors. Young people with type 1 diabetes often rely on the help of their parents for consistent management.
All parents face a mountain of challenges. Just imagine puberty with any typical teenage son, who may be moody and reluctant to do what you have asked. This is difficult for everybody, but when you add type 1 diabetes into the mix, the outcomes of your teenage son disobeying could result in dire consequences: seizures, fainting and even hospitalizations.
Researchers at Michigan State University are developing a Michigan-based website for parents of children with type 1 diabetes, called MyT1D Hope. MyT1D Hope aims to provide support and reliable, up-to-date information to help parents ease the difficulties that accompany, not just puberty, but many stages and events in their child's life. This includes milestones, such as being first diagnosed, starting middle school, and going away to college, as well as life events, such as camps, sports, driving, and even alcohol.
Accompanying the reliable information on the MyT1D Hope website is a Michigan-based Facebook support group. This group is a private and moderated space for Michigan parents who have a child with type 1 diabetes to connect with others in their community.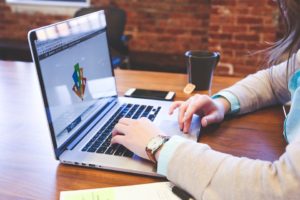 In focus groups conducted by the MSU team, parents have observed that although there are many good Facebook support groups, one that is for Michigan parents only would be helpful. One parent suggested how helpful it could be if they were traveling for sports to another part of the state and had forgotten something they needed for management, they could simply go into this group and see if anyone in the area could help them out.  Every time we share a load, the load becomes lighter.
We also hope that this Michigan-based support group will help individuals form networks with people near them that are facing the same challenges.
Development of the website will be complete in June 2017. Researchers will begin recruiting interested parents to test the website in June 2017 as well. For more information, contact Katie (517-884-8892 or murra172@msu.edu).