Summary written by: Dr. Michael Wood, MD, Associate Professor of Pediatrics at University of Michigan Medical School and Clinical Director of the Pediatric Diabetes Program
Authors: David Russell-Jones, Bruce W. Bode, Christophe De Block, Edward Franek, Simon R. Heller, ChantalMathieu, Athena Philis-Tsimikas, Ludger Rose, Vincent C. Woo, Anne Birk Østerskov, Tina Graungaardand Richard M. Bergenstal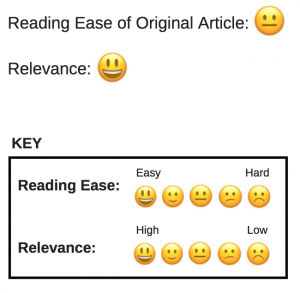 Summary:
This article, published online on March 29, 2017 in Diabetes Care (published ahead of print) demonstrated the effectiveness of fast-acting insulin aspart (faster aspart) in adults with type 1 diabetes on multiple daily injection (MDI) therapy.
This new insulin is insulin aspart (Novolog) in a new formulation in which the addition of a compound called niacinamide (part of the vitamin B3 complex) promotes the formation of more single molecules of insulin after injection, leading to faster absorption into the bloodstream.
In this large study with over 1000 participants, 3 groups of subjects were tested. One group injected faster aspart before their meals, one group injected faster aspart 20 minutes after the start of the meal, and both of these groups were compared to injection of traditional insulin aspart before the meal.
The results were excellent. Subjects receiving mealtime faster aspart had a statistically reduced hemoglobin A1c vs. the subjects receiving traditional insulin aspart and had significantly lower blood glucose values after their meals. The group receiving their faster aspart insulin 20 minutes after the meal had similar control to those receiving insulin aspart before the meal.
Importance of the above study for the development of the artificial pancreas:
A true artificial pancreas would be a system that combines a continuous glucose monitor (CGM) with an insulin pump that required no input from the wearer, giving small frequent doses of insulin when the sugar was rising, and turning off insulin as the sugar was dropping.
In the first commercial product approved by the FDA in the artificial pancreas pathway (Medtronic's 670G, shipping this summer), carbohydrates must be counted and these meals must be entered into the pump by the wearer so that insulin can begin to work as carbohydrate in the meal is absorbed. This is required because absorption of currently available insulin is too slow to allow the artificial pancreas to safely administer enough insulin quickly enough to limit the post-meal rise in glucose and at the same time limit the risk of delayed hypoglycemia.
With the development and commercialization of more rapidly absorbed insulins such as faster aspart (and many others to come), our hope is that people with type 1 diabetes will soon be able to wear an artificial pancreas system where the system will administer insulin without their input, even at mealtimes. It remains to be seen whether any of these new insulins will be stable and effective in insulin pumps, but that is the goal.
http://care.diabetesjournals.org/content/early/2017/04/10/dc16-1771.long