Authors: Rosie Dobson, MSc; Robyn Whittaker, PhD; Rinki Murphy, PhD; Manish Khanolkar, MD; Steven Miller, PhD; Joanna Naylor, MNurs; Ralph Maddison, PhD
Link: http://diabetes.jmir.org/article/viewFile/diabetes_v2i1e4/2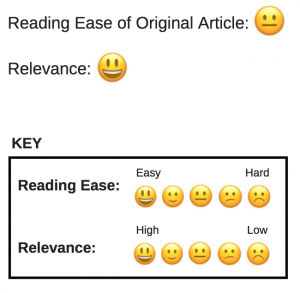 Article Overview
This article reports on survey responses from young adults with type 1 diabetes in New Zealand. The survey asked them about their thoughts on what they would like from a mobile phone app to help manage their diabetes. They found that these young adults would like an app that gives them:
Tips on taking care of their diabetes,
Motivational messages,
Reminders to test their glucose
My Biggest Takeaway
Honestly, my biggest takeaway is that we are developing our app (MyT1D Hero) with all the right things in mind! This article provides further proof that young people have mobile phones and are likely to use them to help them take care of their diabetes.
My Concerns on the Article
The authors state some limitations in the article about the size of the study, but a lot of the news surrounding this article makes it seem like this was a larger study. They invited 402 people to take the survey, yet only had 115 responses. That is a bit low. Also, these are young people from New Zealand, who may not be representative of young adults in America (or other countries).
I also have some concerns on how the ideas were presented. It is one thing to say, "How much would you like to get a motivational message?" It's completely different to actually have people receive the messages, and then ask them their thoughts on the messages.
They also did not ask (or report) about any support person(s) and how well they are currently managing their diabetes. For example, parents of kids with type 1, like we are researching.
Overall
This is a fairly short, well-written piece, which provides additional evidence for our current app development.